Making a tiered cake while working full time without losing your mind is quite a feat. In this article I'll give you some of my best tips to help keep you sane and produce a gorgeous cake for those you love.
Jump to Recipe
I'm not sure when big beautiful cakes became common for birthday parties. Maybe (probably) Pinterest has something to do with it.
However, most people I know can't pay over $100 for a birthday cake. It's why we do it ourselves. That and our frosting recipe is waaay better.
However, a tiered cake is kinda stressful to make. You have to make and decorate each cake and then you have to transport it and oh, yeah, keep all the kiddos from taking a taste while you're setting it up (not that I know of anyone who has absconded with the chocolate candy rocks right when I needed them…)!
When you're the family cake baker…
I am not particularly known for my grace under fire. I stress out pretty easily and well, I'm not always the most pleasant to deal with when I get that way.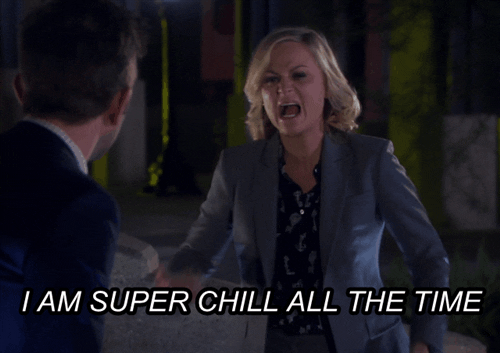 I also am the resident cake baker for my family. My niece and nephews love to pick out big tiered birthday cakes for Aunt Heather to make and my sister likes to plan birthday parties for Saturday at lunch time (oh, and she lives like 2 hours away).
I could just say no, buy your cake from Costco, I work full time and can't do it. But…I love them and I love baking cake and I really really dislike store-bought cake frosting…
So over the years, I have developed a way to makes these big cakes without losing my mind (although I can't say that I would recommend coming to visit me the night before…).
Below I share some of these tips so that you too, can make that tiered cake for your loved one without losing your mind (or your friends).
Before you start, have everything you need.
Make sure you have all your ingredients to bake your cakes, make your frosting and color your frosting. Be sure you have the right size cake boards, a cake box or carrier that will fit your cake, and plenty of piping bags. Double and triple check. Nothing will slow you down more than having to run to the store for eggs on cake baking night after work (ask me how I know).
Print off any templates you might want to use (I like to use free coloring book pages as templates) and check out any video/photography tutorials for any techniques you need to brush up on.
Day One: Bake, wrap and freeze the cakes.
Pretty self explanatory. This step can be done anytime from 2 months ahead to 2 days ahead.
Pro Tip: Remember how I recommend to just use a cake mix? For tiered cakes, you want to doctor the cake mix a bit to make it sturdier. I've included that recipe at the bottom of the post.
Jump to Recipe
To freeze cakes:
Once cakes are wrapped and cooled, wrap thoroughly in plastic wrap and freeze. Remove from the freezer a day ahead of time and put the cakes in the refrigerator. Cold cake is easier to trim and frost than room temperature cake. Frozen cake is not.
Day Two: Make and freeze the frosting
Again, this can be done anytime from 2 months ahead to 2 days ahead. If you're only making it a couple days ahead, just put it in the fridge.
Make sure you take it out the night before you want to frost your cakes. Cold buttercream doesn't work. It takes ages to thaw and you can't really heat it up to speed things along.
Pro tip: If you're making vanilla buttercream, put some white food coloring in it to whiten it up. The butter in my American buttercream recipe makes the final frosting a little bit on the yellow side. Adding the white food coloring will give you a base that is completely neutral.
Day Three: Crumb coat/frost the cakes
Here is when you fix up your ugly cake and make it beautiful. It still takes me a long time to get my frosting nice and smooth, so I like to do this step on a different day than decorating.
I don't usually do a crumb coat, I typically just frost the cake with it's final layer of frosting. I also make sure to put supports into the cake that will be my bottom tier before frosting. If the top tier is 3 or more layers high, put supports in it too. Refrigerate frosted cakes overnight to allow the frosting to harden and the cakes to remain chilled.
This is also the day when I make any fondant or gum paste decorations. These types of decorations usually take a couple days to dry so you want to give them enough lead time. You could also make them on day 1 or 2, depending on your schedule.
Day Four: Decorate the cakes
This is the day to do all the actual decorating. Add the fondant pieces, pipe the flowers, write the message and do the borders.
Day Five: Party!
The day has arrived! Because I take the cake two hours away, I like to transport al the tiers separately in their own boxes. I also take any toppers with me, not on the cake.
In the past, I have transported a tiered cake all put together and to help with that I hammered a dowel rod all the way through the cake. This caused an enormous amount of panic so I don't usually do it. (Although it is incredibly effective in keeping your cake together and straight).
Pro Tip: I often can't find individual boxes to fit my 12 inch cakes and I don't want to buy 100 online, so I go to my local bakery and ask to buy a box from them. You'll pay a premium for it but when you're transporting a cake 2 hours that you spent all week making, the $4 doesn't seem so bad. I've also made my own boxes out of the million Amazon boxes I always have laying around, but it usually saves my sanity a bit to just buy the box.
I take my trusty "fix it kit" and finish building the cake there. I arrive at the party about 20 minutes ahead of time. I stack the two tiers, pipe a quick boarder, add my toppers and viola!
Helpful hints:
Keep up on your dishes. It's super tempting when you're really tired to just let your dishes pile up, but keeping up with them will make your life a lot easier
Write down your cake baking/decorating schedule. It really helps.
Cut yourself some slack. Odds are, you're making a tiered cake while working another full time job because you love someone very much and want them to have an awesome cake. Odds are, they love you too and are not going to be upset if everything isn't perfect.
Choose a simple cake within your wheelhouse. This is not the time to learn a new technique. If you've never made ganache before, try it some weekend when you have some time-not the weekend you need the cake. Don't know how to pipe buttercream roses? Don't put roses on the cake.
If you're making a cake for kids, don't underestimate the power of toys on a cake as decoration. For the most part, my niece and nephews are excited cause their cake has figurines they can play with and it's tall.
Sturdy Cake
A doctored cake mix recipe that will create a more solid cake for stacking to make tiered cakes.
Servings
2
8-inch round layers
Equipment
8 or 9 inch round cake pans

Mixer
Ingredients
1

box

cake mix

any flavor

4

large

eggs

1

cup

sour cream

full fat

1/2

cup

water

1/2

cup

vegetable oil
Instructions
Pre-heat oven to 325 degrees. Grease and flour your cake pans.

If using a stand mixer, fit with paddle attachment. Beat together ingredients until thick and smooth.

Divide batter evenly into cake pans.

Bake at 325 degrees for about 35-40 minutes or until toothpick comes out clean. Half way through baking, turn the pans to help the cakes bake evenly.

Once done, place hot pans on cooling rack for 10-15 minutes.

Run a knife around the edges and turn the cakes out of the pan onto the cooling rack. Flip them back over so the bottom of the cake is sitting on the cooling rack. If you leave the top down on the cooling rack, sometimes it will stick as it cools tearing your cake.

Allow to cool completely before frosting.
Other Resources:
Wilton.com has a ton of resources for home cake bakers, from video tutorials to classes and supplies.
King Arthur Flour has a dedicated baker's hotline if you run into trouble during the baking process.
Other Helpful Posts:
How To Cover A Cake Board With Fondant
How To Fill A Piping Bag with Frosting Using A Water Glass
And you can always shoot me an email or a DM on Instagram. I have helped more than one cake baker through their time of panic.
Happy Baking!